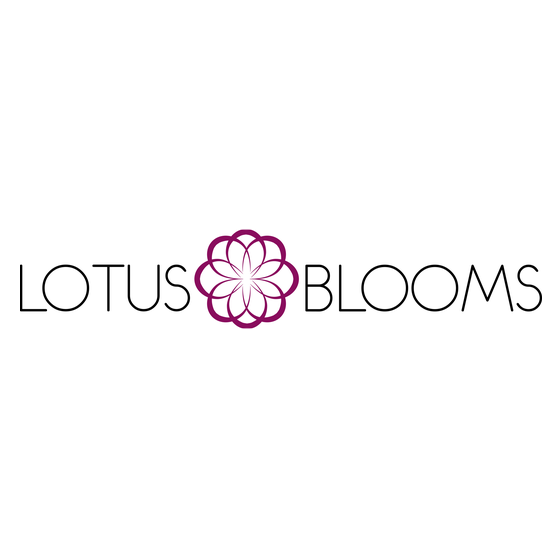 Swinging 101
Swinging 101: A Lesson in the Lifestyle w/ Mr. & Mrs. Jones hosts of "We Gotta Thing" podcast
Think you know what 'swinging' is? If you're curious and think you might be interested we'll be answering the following questions at our workshop at Lotus Blooms:
– What, exactly, is swinging?
– Who does this?
– Why would they do this?
– How do they do this?
– Is swinging wrong?
– What if someone finds out?
– Is swinging for you?
Opening your relationship and sharing your partner with others comes with many rewards AND risks. Mr. and Mrs. Jones are the hosts of the 'We Gotta Thing' podcast and blog are here to help! They are a married couple who after 29 years together decided to spice things up by researching and exploring the swinging lifestyle. They've been in the lifestyle for five years and podcasting for four.
This course is designed for the couples who are just starting to talk about getting into the lifestyle! Come learn with us in a comfortable, sex-positive environment that is set up exclusively for learning. This workshop is designed to be used as a tool to help couples gain insight into what and who participate in the swinging lifestyle, and why. This is not a meet and greet nor is it a play party, so there is no pressure for anyone to do anything but learn!
For those of you at a different stage of your participation in the lifestyle, Mr. & Mrs. Jones are a wealth of resources!
Meet your Educators
Mr. and Mrs. Jones' motto is "the more you know, the sexier it is" when it comes to the swinging lifestyle and sex in general. They are passionate about sharing their knowledge to help others experience personal growth and a deeper relationship while developing lifelong friendships and enjoying some sexy fun in a safe and healthy way.
They do not attempt to talk anyone into the lifestyle. Rather, their goal is to help couples answer the "what if we tried that?" question instead of suggesting "yes, you should do this" when it comes to understanding the risks and rewards the lifestyle has to offer.
Mr. and Mrs. Jones offer a complete "A to Z" online lifestyle course, a selection of topical mini-courses and host a private "members only" online community for couples to share knowledge, pose questions and connect with others wishing to experience all this lifestyle has to offer. Check it out at www.wegottathing.com
Lotus Blooms' workshops are open to people of all genders and sexualities, individuals, couples, or groups. Due to state law, attendees must be over 18 to come to the workshops or shop in the store. During workshops, there is no nudity or disrobing of any kind. Please note, this is an educational setting, not a meet and greet or a play party.
Workshops generally run about 90 minutes with a 5-minute break in the middle. Afterward, the store is open for individual questions and private shopping for about half an hour.
If you are running late:
Because the topics of sex, sexuality, intimacy, etc are so personal and often taboo in our society, our staff and educators work very hard to create events that make people feel comfortable learning and sharing. Much of the working agreements and standards of behavior tend to take place at the beginning of our short workshops. As such, if you arrive more than 25 minutes after the workshop is scheduled to begin, we will not be able to allow you to join this time around and your tickets will be forfeited. We hope that this helps to encourage people to come on time and enjoy the entirety of the event, and create a comfortable space for everyone attending!
Cancellation:
We have a limited number of seats available for each workshop in order to maintain a comfortable environment for everyone. Please be mindful that others may be interested in attending sold-out workshops. If you must cancel, please notify Lotus Blooms at least 48 hours prior to the workshop and you will receive a store credit, less a $10 cancellation fee per ticket. Cancellations made with less than 48 hours' notice are not eligible to receive the store credit. A full refund will be issued only in the event that Lotus Blooms cancels the workshop.
To cancel your ticket more than 48 hours in advance for the gift card (minus the transaction fee), email [email protected] and we will account for the date the cancellation was sent.