For years, we have used and promoted card games designed for those in the lifestyle as a way to break the ice and move smoothly from dinner and drinks to playtime. While Mr. Jones often references these as "the dumb card game," we both enjoy playing with new friends (and sometimes we break them out with really good, well-known friends just for fun, too). Now, we've teamed up with Just Your Tip to create our own sexy, elegant card game called What's Your Thing?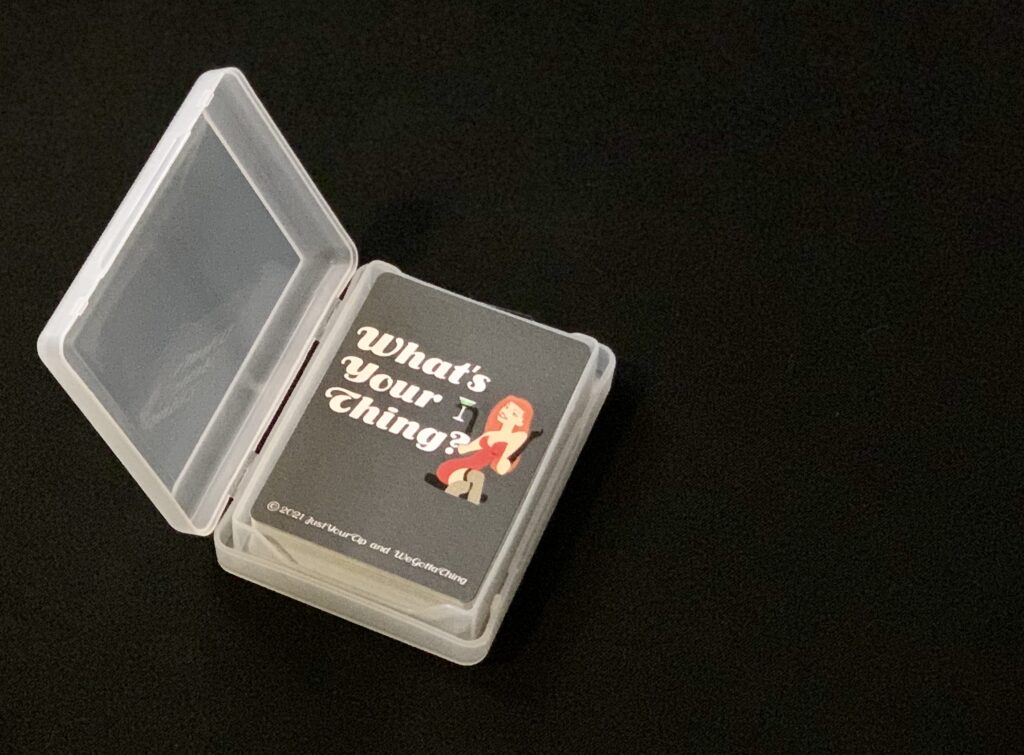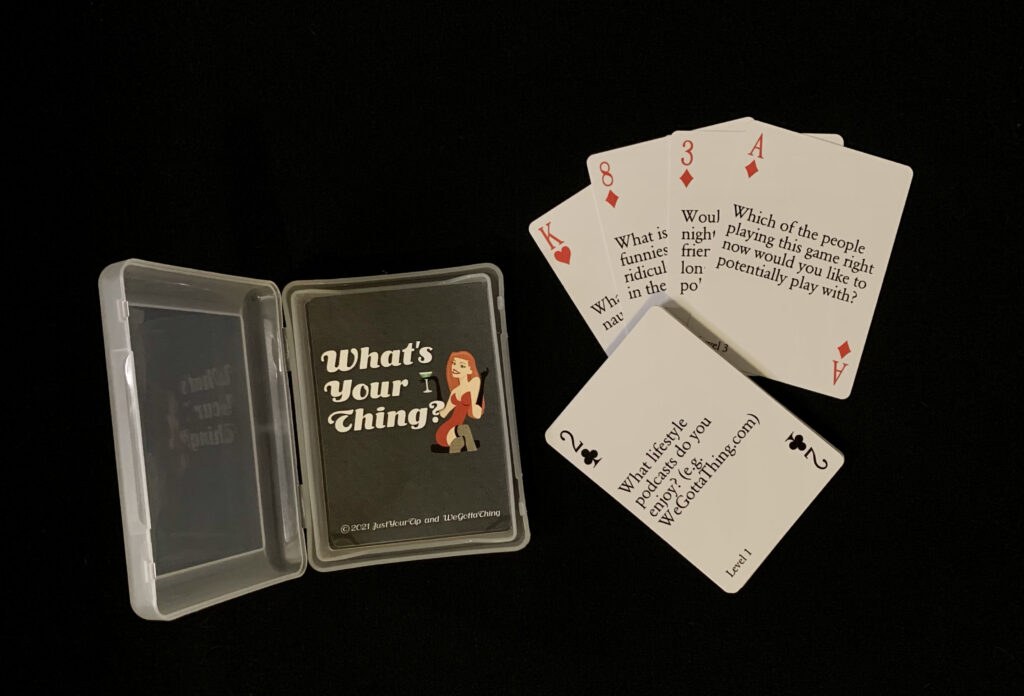 What's Your Thing? is a standard set of 52 playing cards, with a sexy twist. Each card features a unique question designed to get you talking about your preferences, fantasies, and even what might happen as soon as you're done playing…
Level 1 | 20 "Get to Know the Sexy You" questions to help establish boundaries and rules for lifestyle play.
Level 2 | 16 "Your Sexy History and Stories" questions to help explore what you each enjoy.
Level 3 | 16 "What are your Fantasies and Desires" questions to help daydream about what might be possible.
Game play instructions are provided for three types of play: Basic, Advanced, and Poker Rules — but you could use these for any game played with a standard card deck or make up your own rules for play.
Even though the official instructions designate how to win, we  like to think that everyone who plays ends up winning!
Game cards feel great to the touch and have a sexy pearled finish. They are also waterproof, which is excellent if you're playing by the pool or someplace else where they may get wet, and they come in a sturdy reusable plastic case that's perfect for your swinger bag.